Lifestyle
Check Out The Rides Of These Famously Hot Celebrities
Here is a common summer scene almost everyone has come across. You are driving home minding whatever business you have on your mind, only to be waved down by a group of young girls showing you the way to a car wash, which is either a regular business or a charity drive of some sort. You really want to get home as soon as possible, but you still want to hear what the girls are saying for the simple reason that girls and cars complement each other like ice cream and apple pie or cheese and wine.
The only downside to this perfect combination is the fact that most girls hardly drive what you'd call exciting cars. Many drive cars that are simply petite, beautiful, functional, and economic or anything along those lines. Why do you think the Prius is such a popular ride in Hollywood? Because of female celebrities, I bet. They are such a buzzkill, but come to think of it, what if that gorgeous girl you see on TV frequently or the girl you listen to singing on the radio is a great fan of cool cars just like you are? That would be epic. Cool girls and cool cars are an exciting combination, but since girls will always be girls, most of them just ruin cool cars by giving the machines a feminine touch. Fortunately, there are still many out there to keep the dream of cool girls with cool cars alive. Let's take a look at what some of the top female celebrities drive.
15 Incredible Hot Female Celebrity Car Enthusiasts
Chiara Ferragni: Drives God Knows What
We still have fourteen cars to go at this moment, but can't move on without showing you this ride. The owner is none other than Chiara Ferragni, a 29 year old who wears many hats including lawyer, author, blogger, fashion designer, and more famously a spokesperson of Guess jeans. Well, that may seem too much for one person, but her resume is not our concern. All we know is that she can sell anything you put in front of her in 60 seconds, including a swampy land in Florida. About this car, we still can't confirm if she owns it or not, but we saw her driving it.

Beyonce Driving A 1959 Rolls Royce Silver Cloud II Convertible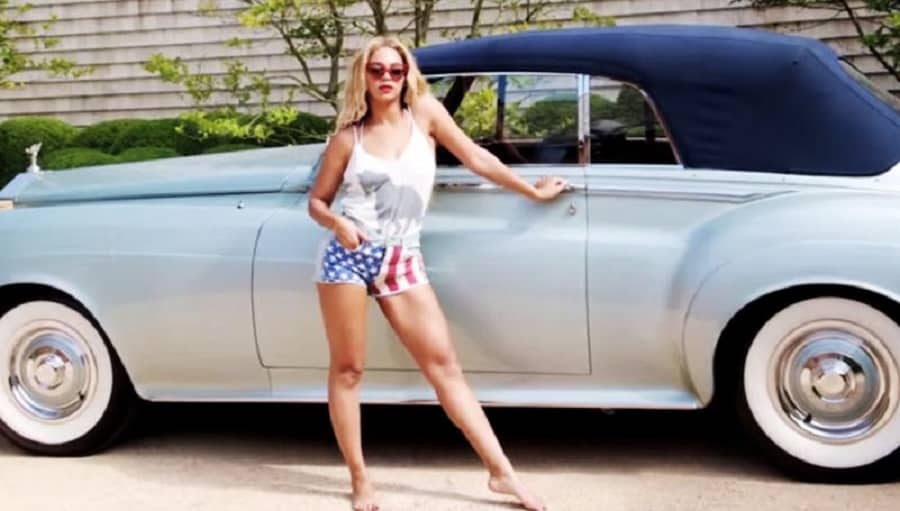 Who doesn't know Beyonce or the fact that she has about every fancy car you can think of, well almost. This Rolls-Royce is her most expensive one so far. There were only 2147 of these cars made from 1959 to 1962. The car was not built for speed, but has a huge 6.2 liter V8 engine that can push the 2.11 ton large vehicle from 0 to 60 mph in 11 seconds. It has a top speed of 114 mph.
The car was not blessed with all the high-tech innovations and speed you find in similarly priced cars, but is a strong well built model. Its advertising slogan even says it all: "At 60 mph, the loudest noise you hear inside the new Rolls Royce is from the electric clock". It is no wonder the wealthy paid large amounts of money for this rather dull car. In the late 50s and early 60s, the car cost around 6000 pounds but her hubby paid 7 digits for it on her 25th birthday. It may be a boring car, but we'll admit, the gorgeous Beyonce really does add spice to it.
Nicki Minaj Drives A 2014 Lamborghini Aventador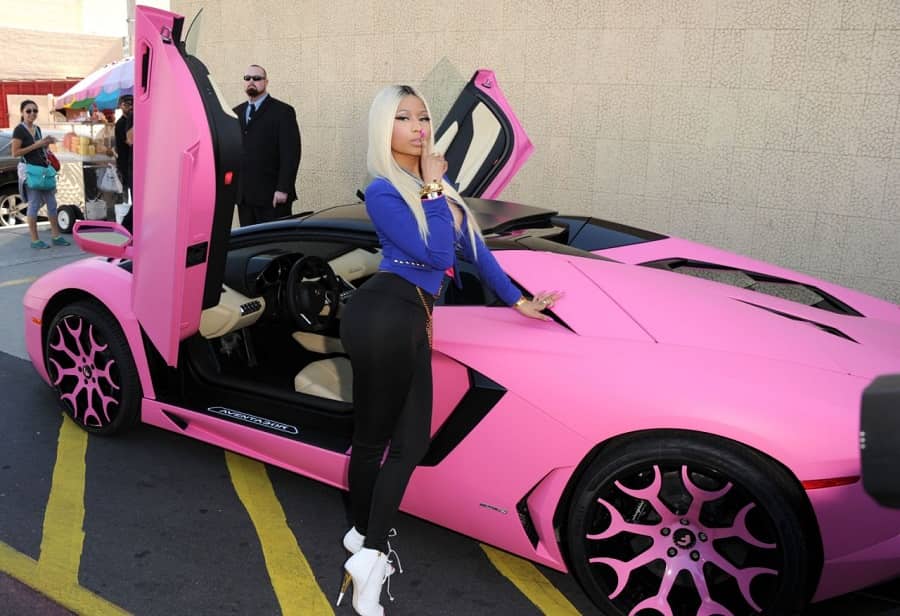 Pink is a girl's color and Nicki is no exception. She loves pink. It is in every single title in all her albums. The color pink has even made her the most tweeted rapper in the world. People follow her just to see what wig she'll next adorn or what outlandish gear she sports all in the name of entertainment. She is so great that she even influences what people buy.
You may be asking why she is such an influence. So much that she could afford to buy an awesome $400,000 Lamborghini Aventador and then go ahead to ruin the car's factory paint just to repaint it pink. At least she had the courtesy to give it a dark pink shade, but still pink. You'll hardly find anyone ruining the factory paint of a Chevrolet Spark, much less such a masterpiece. Anyway, we should be over this mutilation of style by now since it has been close to three years since she bought the car. Good thing she never messed with the car's performance. It still does an impressive 0 to 60 mph in 3 seconds and still has a top speed of 230 miles per hour. Its soul, thankfully, is still intact.
Courtney Hansen Loves Muscle Cars
From your usual stereotype of female celebrity, let's move to a girl who can use a monkey-wrench and still look gorgeous while at it. She's 41, a former fashion model, and can take an old classic car and transform it into a new model. She has used this talent to host CBS' Sports show Powernation. She is an author who teaches women how to maintain their vehicles in a detailed guide for women and new car buyers titled The Garage Girl's Guide To Everything You Need To Know About Your Car. That surely doesn't go down well with guys. Why can't dudes take a few lessons on maintaining their rides from you Courtney? It's not a fair world when girls have all the good fun.
We can't tell you what car this one was restored from, simply because honestly we have no idea. All we can say is that she really does love it because it is prominently featured in her website. Maybe one of you can tell us.
Paris Hilton: Bentley Continental GT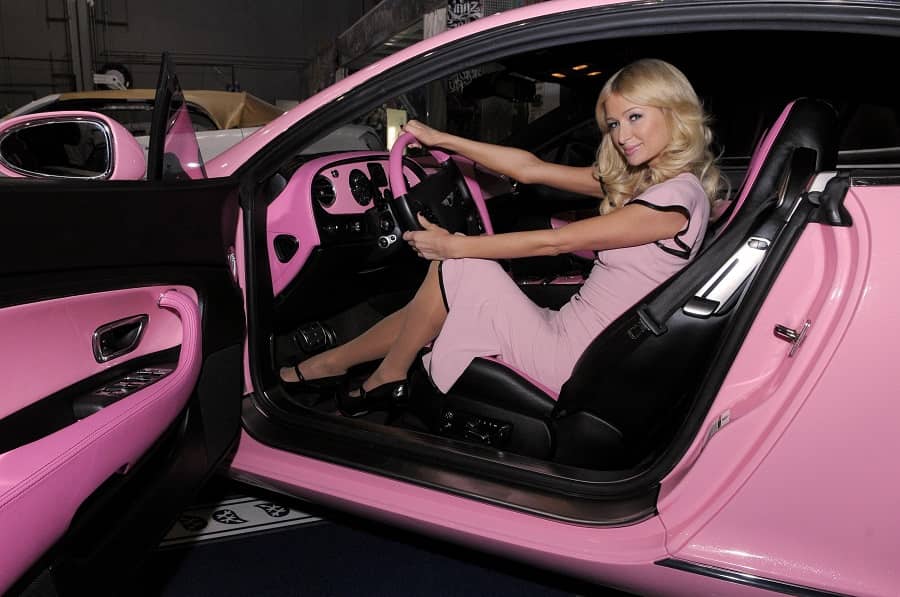 Forgive us for backtracking and displaying another Hollywood princess' car, but we just had to. If you live in that city of glamour, then you know image is very important, and a car that matches your image is everything. This Hotel heiress turned business mogul who attracts cameras like bees to flowers surely gave it all for image's sake. She repainted the exterior of this pricey car. Yeah, she redid the entire car with little regard for the elegance and refinement the British are famous for.
What really happened? She bought the basic car for $220,000 in 2014 and went ahead to hire the renowned car modifiers at West Coast Customs to transform the ride into her personal style of pink leather seats, wheels, and dashboard. Whenever she hits town in this Barbie thing, she dresses in matching gear complete with a pink purse. You wonder why normal folks can't become rich and still do such things.
Tamara Ecclestone: Ferrari 599 GTO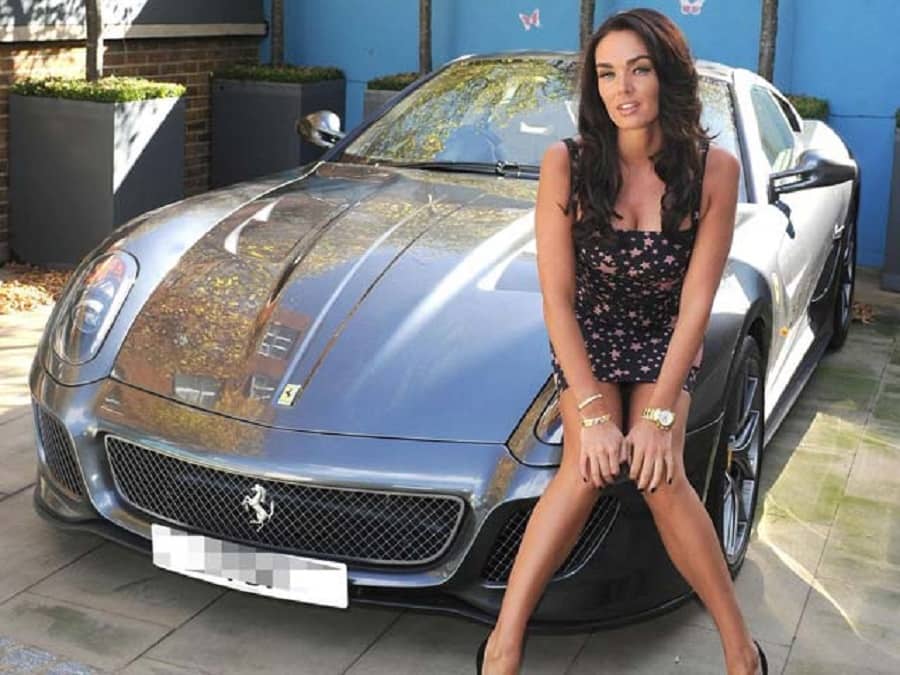 Guess what the daughter of Bernie Ecclestone, the chief exec of Formula One group drives? A Ferrari 599 GTO you see here. Anyway, what else would you expect her to drive but the car that helped Formula One build a billion dollar fortune? She is a Formula One host and a socialite who spent the kind of money any potential heiress would spend in purchasing an expensive car. When it was bought a few years ago, the car cost around $450,000.
She's quite different from the other divas mentioned here. Her ego doesn't seem overblown and the car still has the same factory paint job and a classy interior. Nevertheless, her image matches the car well. It is a 661 horsepower machine weighing 3550 pounds and quite capable of going from zero to 60 mph in 3.4 seconds. With a top speed of 208 miles per hour, it was the fastest Ferrari ever to hit the roads in 2011. With great taste in cars, Tamara Ecclestone puts some of our other hot celebrities to shame.