Lifestyle
THE FASTEST PORSCHE 911 TURBO S EVER IS GETTING EVEN FASTER
A new Lightweight Package sheds 66 pounds off the German sports car.
The 2021 Porsche 911 Turbo S recently made headlines as the fastest and most powerful version of the iconic sports car to date—and it's about to get even faster.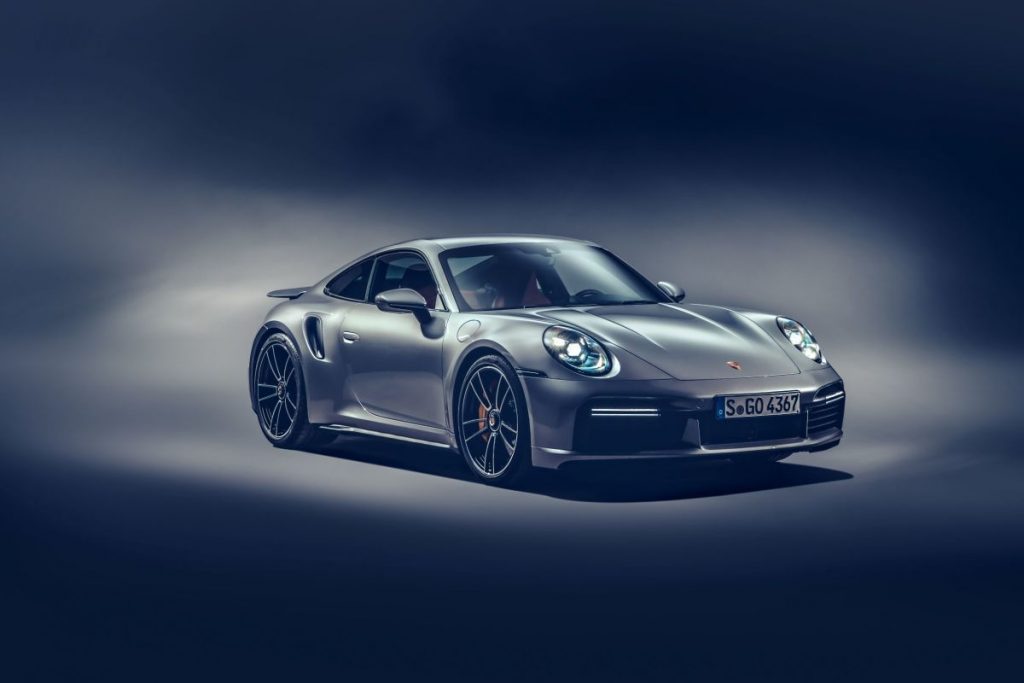 Its official unveiling touted a a revised twin-turbocharged 3.8-liter flat-six that produces 640 horsepower, an eight-speed dual-clutch transmission, and supercar-worthy performance specs such as a 2.6-second zero-to-60-mph time (2.7 seconds in the convertible Cabriolet) and a top speed of 205 mph.
Though Porsche has suspended all production in response to the coronavirus pandemic, the German marque still announced a Lightweight Package that will improve its already-impressive acceleration.
CNET's Roadshow reports that the option sheds 66 pounds by deleting the rear seat, installing full bucket seats for the driver and passenger, and reducing sound deadening. A feisty sports exhaust and more rigid suspension setting round out the Lightweight Package.