Good news
15 Celebrities Who Have Appeared in Video Games
Celebrities have invaded our video games! No need to panic, though, because games featuring celebs are just like other games. They're just as likely to be worth playing as they are to be forgettable embarrassments. Regardless of whether these famous people appear as themselves or they're playing a character, they always draw attention, even from the non-gaming crowd. Here's a look at some of the most memorable celebrity appearances in video games.
1. Kevin Spacey – Call of Duty: Advanced Warfare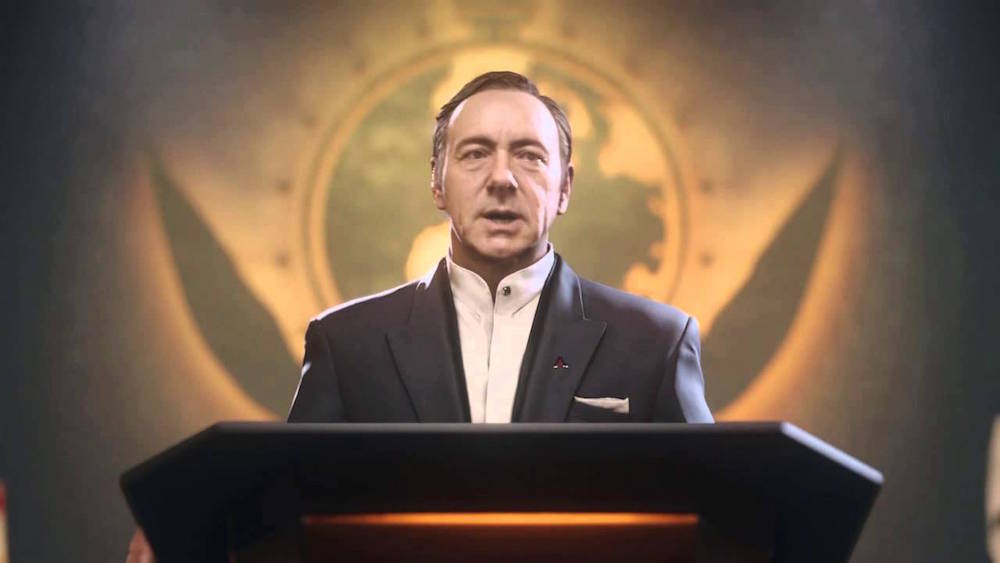 Not only does this Oscar-winning actor star in the Netflix show House of Cards, but he was also in one of the best-selling games of 2014. Spacey plays Jonathan Irons, the head of a private military organization that becomes bigger and badder as the futuristic war game progresses. It's a killer role (in more was than one), and Spacey inhabits it like a seasoned professional. Just don't cross him.
2. Kiefer Sutherland – Metal Gear Solid V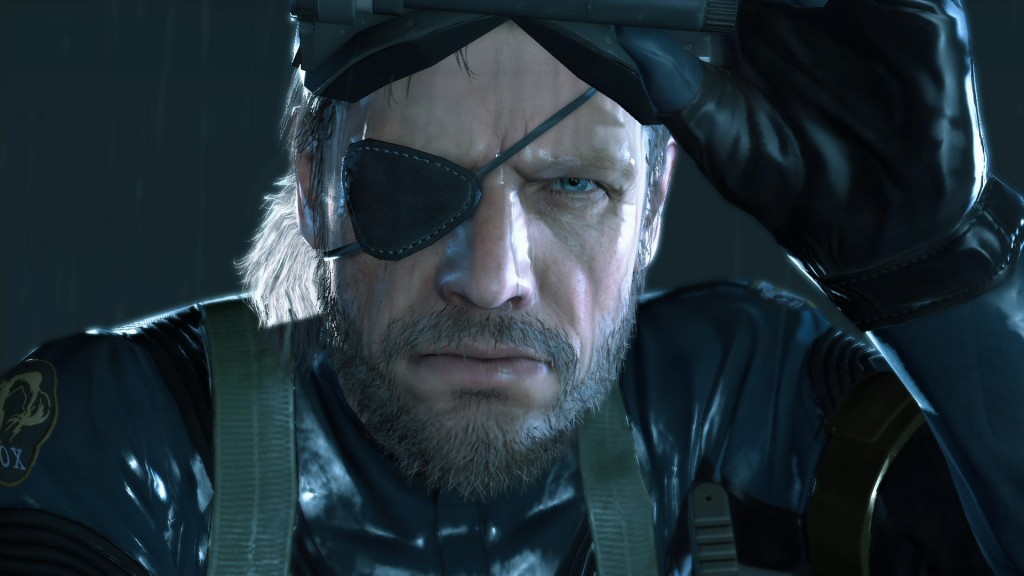 'Metal Gear Solid V' | Konami
Metal Gear Solid fans spent decades enjoying the vocal stylings of David Hayter as series good guy Snake. Then along came Metal Gear Solid V, and the role went to Kiefer Sutherland, who's best-known for torturing terrorists and saving the day in 24. While fans may not have been pleased with the change, the blow was lessened because story takes a back seat in this open-world installment. There's just not that much dialog compared to previous entries.
3. 50 Cent – 50 Cent: Blood on the Sand
If you're going to star in a video game, you might as well make yourself a force to be reckoned with. In Blood on the Sand, rapper 50 Cent heads to the Middle East to play a show, but ends up chasing after a gem-encrusted skull that's stolen from him. The result is a way-over-the-top shooter that's full of blood, explosions, and hilarious one-liners. It's always refreshing to play a shooter that doesn't take itself seriously.
4. Martin Sheen – Mass Effect
When he's not getting an up-close look at the dark side of humanity in Apocalypse Now or running the country on The West Wing, Martin Sheen can be found heading up Cerberus in the Mass Effect series. Sheen plays a character known as the Illusive Man, a protagonist in Mass Effect 2 and an antagonist in the third installment.
5. Kit Harington – Call of Duty: Infinite Warfare
We all know Kit Harington as Jon Snow, a disciplined, well-meaning former brother of the Night's Watch in Game of Thrones. The actor has lent his voice and likeness to 2016's Call of Duty: Infinite Warfare for a very different role. The game is set in the far future, and he plays a maniacal villain named Salen Kotch who decides he can run human affairs in the solar system better than the elected leaders. To that end, he and his Settlement Defense Front start an all-out war against the forces of SATO, the military branch of the United Nations Space Alliance.
6. Michael Jackson – Michael Jackson's Moonwalker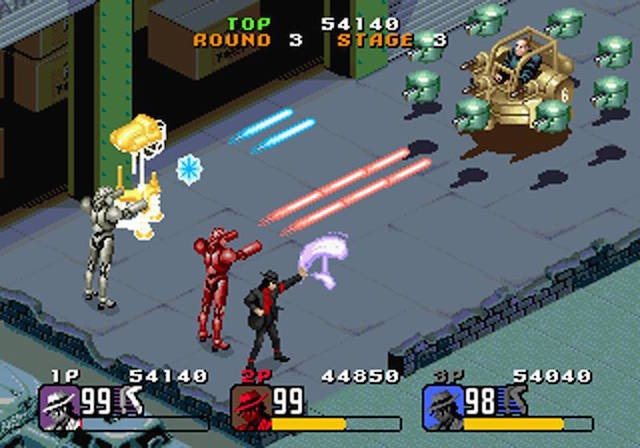 'Michael Jackson's Moonwalker' | Emerald Software
Arcade beat-'em-ups were big in the early 1990s. They were so big, in fact, that the Prince of Pop himself decided to get in on the action. You play as Jackson as he makes his way through streets filled with thugs, beating them up with magical dance moves and rescuing children along the way. It sounds tacky, but it's actually a lot of fun. Tacky fun.