Finance
10 Most Expensive SUVs Of 2019
62019 Maserati Levante Trofeo ($169,980)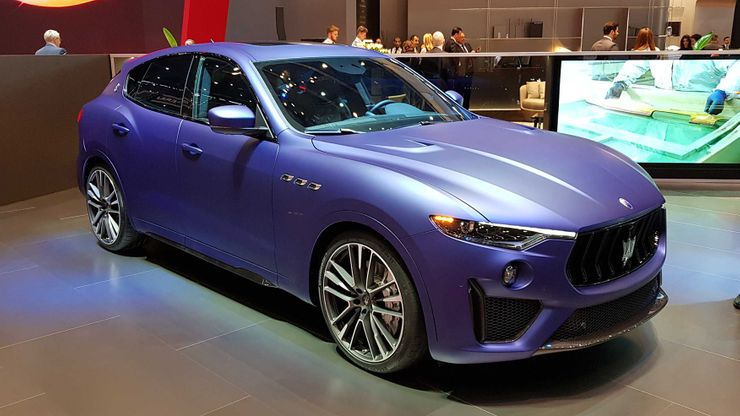 The top-notch V8 engine in this baby would drive any car enthusiast wild as the driver is given 590-horsepower to wield in their hands. It has a sport mode that gives it an extra kick and reduces the lag of the turbo.
The ride is as smooth as butter, but there is more to hate besides just the $169,980 price tag. The cabin isn't as high quality as consumers would like for this price and it has very little cargo space. You can also expect to pay more for gas, but that is the price you pay for so much power.
52019 Lamborghini Urus ($200,000)
This SUV holds the typical Lamborghini design in the palm of its hand and combines it with the functionality of this type of vehicle. It is filled with exceptional tech as drivers are given three different screens that hold the life of the vehicle in its hands.
The interior is also phenomenal as customers have a choice between leather and suede, and comfort isn't off the table either. It is fast as it takes just over 3 seconds to reach 60 mph, but its off-roading capabilities are quite poor compared to other models in this price range.
42019 Land Rover Range Rover SV Autobiography LWB ($208,200)
All you are adding when you upgrade to this specific trim is a longer wheelbase, but it does come with a supercharged V8 engine that gives the driver 557-horsepower. It has some amazing off-roading skills, but why anyone would ever take this expensive beauty into danger is beyond us.
The biggest complaint, besides the high price tag, is that the infotainment system can be difficult to use and it doesn't have as much cargo space as customers would have liked.
32019 Bentley Bentayga ($229,100)
This car has some powerful engines that make customers love to drive this car around, but the large price tag of $229,100 turns more than a few away. The luxury of the interior helps you see why it was priced so high and the off-roading abilities it has make it a winner in our book.
It can seat up to seven passengers so everyone can enjoy the thrill this expensive SUV has to offer, but some people are disappointed in the features and amount of cargo space.
22019 Rolls-Royce Cullinan ($325,000)
This SUV takes luxury to a whole new level, which is why it is so high up on our list. The craftsmanship is perfectly illustrated in its design and the level of detail in the interior. It comes equipped with a 6.75-liter twin-turbocharged V12 engine that gives the driver 571 horsepower to play with.
It is way overpriced even for its class, but that is part of the appeal to those who don't know what to do with their extra money. Several upgrades can be made to this vehicle to raise the price even higher, but right now it already has us fainting.
12019 Karlmann King ($3.5 Million)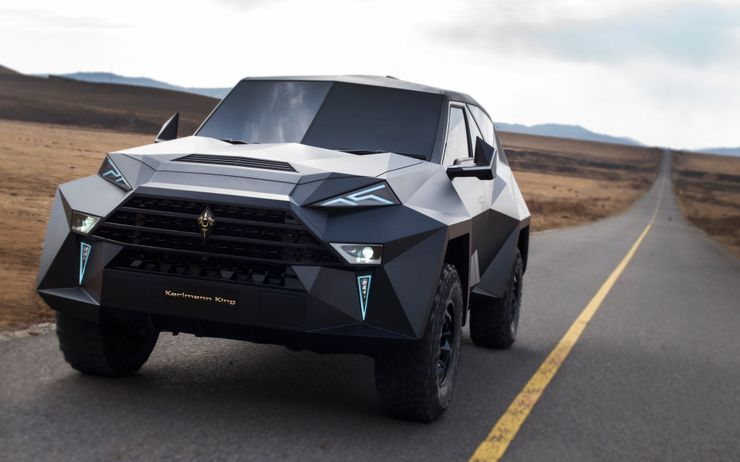 This SUV is so expensive because it is made to order, and so far the most expensive model has been sold for $3.5 million. They do start around the $2 million price-point and it sits on the chassis of a Ford F-550.
It comes with things like recliners, TVs, a coffee maker, and champagne, and you can customize the interior with things like alligator skin and diamonds. One of the more expensive facets is that you can order it to be bulletproof, but customers love it for its unique design.