Finance
10 Celebs Who Have Their Own Private Jets
Celebrity life is often about opulence, but hard times can bring down even the brightest stars.
Celebrity life comes with a lot of fame and fortune, which is usually reflected by their astounding net worth and earnings. Just to give you an idea, singer Taylor Swift earned as much as $185 million in 2019, according to Forbes. Meanwhile, Business Insider puts her current net worth at $360 million. On the other hand, reality star Kylie Jenner earned as much as $170 million this year. She boasts a net worth of $1 billion.
This is precisely why most celebrities you love tend to drive the nicest cars and live in palatial mansions. They also wear the most expensive clothes and jewelry. Indeed, celebrity life is often about opulence. And for a select few, they take opulence one step further by acquiring their own a private jet. Let's take a look at who these celebs are, along with others who have become seriously broke:
10. Owns A Private Jet: Harrison Ford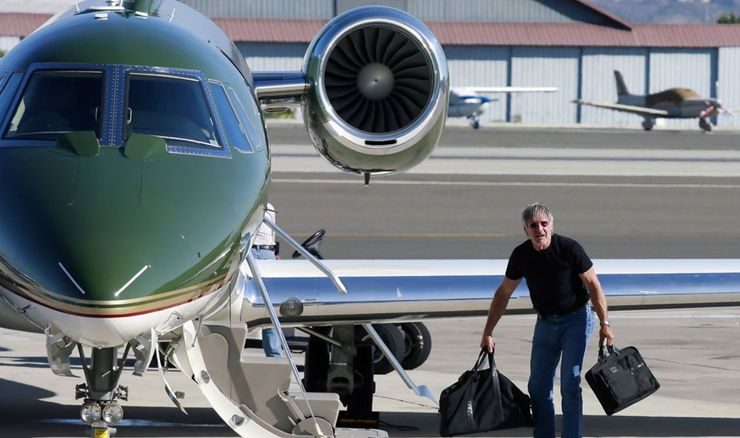 Actor Harrison Ford has starred in a lot of hit movies over the years. He also happens to be an experienced pilot and aviation enthusiast. According to a report from the Daily Mail, Ford currently owns as many as 10 planes. And just last June, he was seen ushering his family onboard an $18-million Cessna Citation Sovereign private jet.
9. Owns A Private Jet: Oprah Winfrey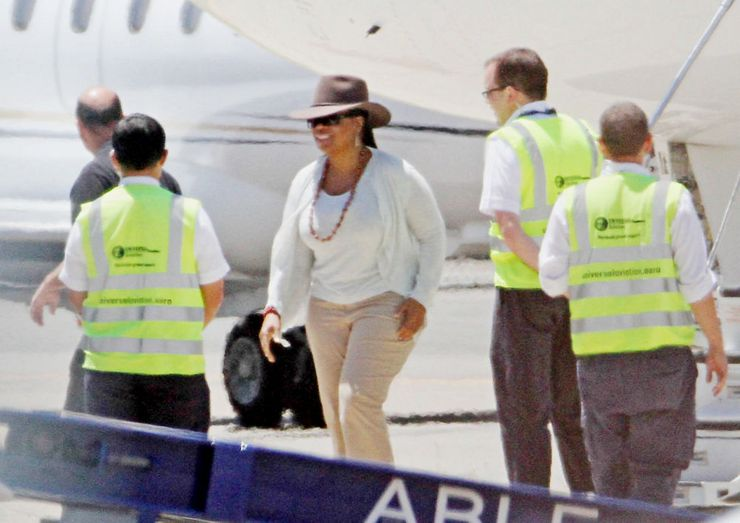 As you may know, Oprah Winfrey started out as a talk show host and later became a true entertainment mogul. During an interview with British Vogue in 2018, Winfrey referred to her airplane as her "greatest luxury." She also revealed that she decided to purchase it after an encounter at the airport. She recalled, "One of the things that actually caused me in 1991 to get my own plane, I was in the airport and I was just minding my own business and a woman came up and she said, 'You're not acting like you do on TV."
16. Owns A Private Jet: Lewis Hamilton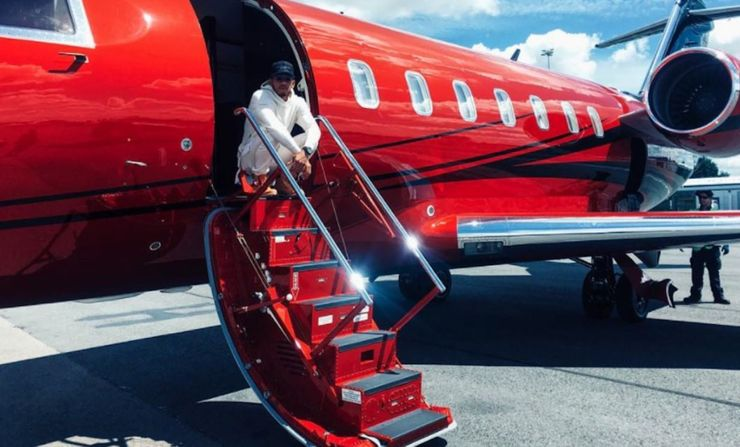 Formula One driver Lewis Hamilton has been living the life in recent years. Aside from owning some extremely hot cars, he also purchased a candy red Bombardier Challenger 605 back in 2013. However, earlier this year, it was revealed that Hamilton has decided to sell his jet. According to reports, the move comes after the champion driver said he was determined to cut back on his carbon emissions. Meanwhile, according to Reuters, Hamilton also remarked in October, "That's been a big change in my habits. I've avoided trips if I didn't need to do them."
7. Owns A Private Jet: Beyoncé And Jay-Z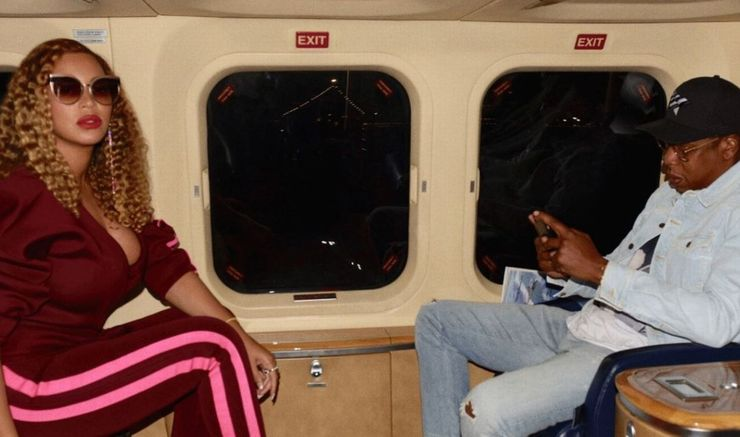 Beyoncé and Jay-Z are considered music royalty. And so, it only makes sense that the couple choose to fly private anywhere they go in the world. Back in 2012, Beyoncé decided to surprise her husband with a Bombardier Challenger 850 for Father's Day. According to FlyerTalk, the jet has been outfitted with two bathrooms, a bedroom, and a kitchen. Moreover, it can also accommodate 15 to 19 passengers.
6. Owns A Private Jet: Jim Carrey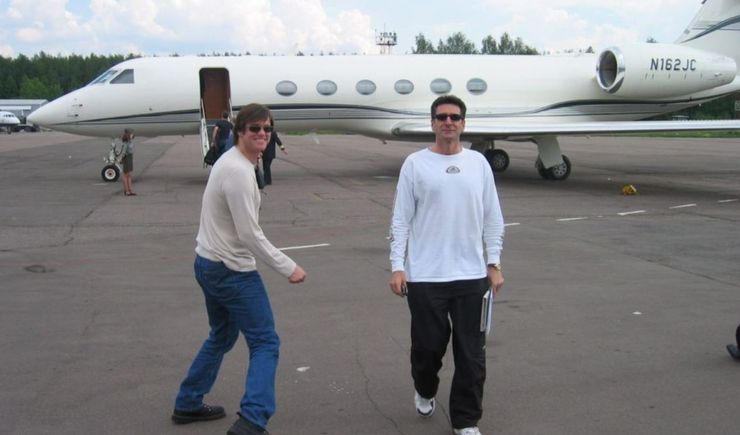 Actor Jim Carrey has enjoyed a long and successful career in Hollywood, starring in films such as Liar Liar, The Truman Show, and The Mask. Today, Wealthy Gorilla estimates that Carrey has a net worth of $150 million and one of his biggest assets is a Gulfstream V private jet. And according to MBSF National Private Jet Charters, it has an estimated value of $59 million.
5. Owns A Private Jet: Tom Cruise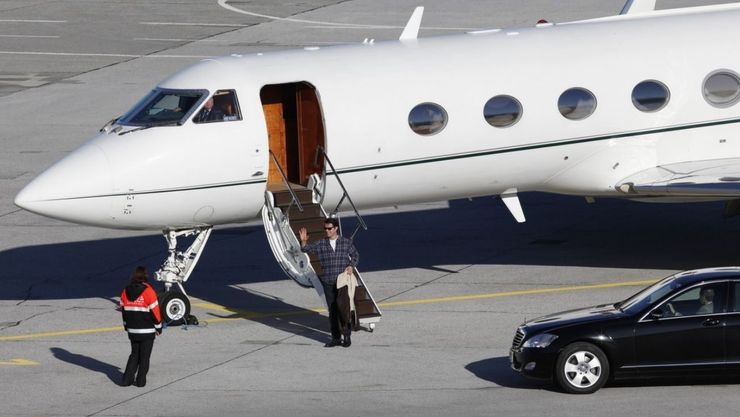 Veteran actor Tom Cruise also happens to enjoy the high life. In fact, Cruise is a proud owner of a Gulfstream G450. According to a 2012 report from the Hollywood Reporter, this private jet had an estimated cost of $35 to $38 million. Meanwhile, a pre-owned unit was estimated to cost around $24 million. And in case you're wondering about maintenance, Liberty Jet estimates that it will cost around $1,398,875 to keep this jet flying 200 hours each year.
4. Owns A Private Jet: John Travolta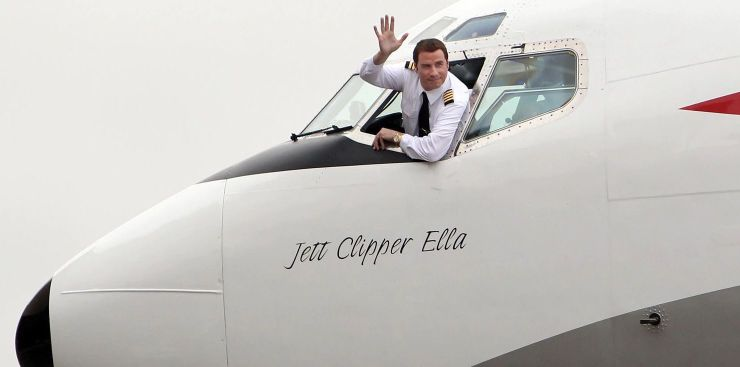 Unlike other celebrities, actor John Travolta doesn't just sit back and relax in the back of his private jet. Instead, he flies it himself sometimes. After all, Travolta happens to be a licensed pilot. Moreover, his house is big enough to house an airport where he can look on and admire his ever-growing fleet. According to Beam Aviation, these include a Gulfstream II, Boeing 707, and Eclipse 500.
3. Owns A Private Jet: Celine Dion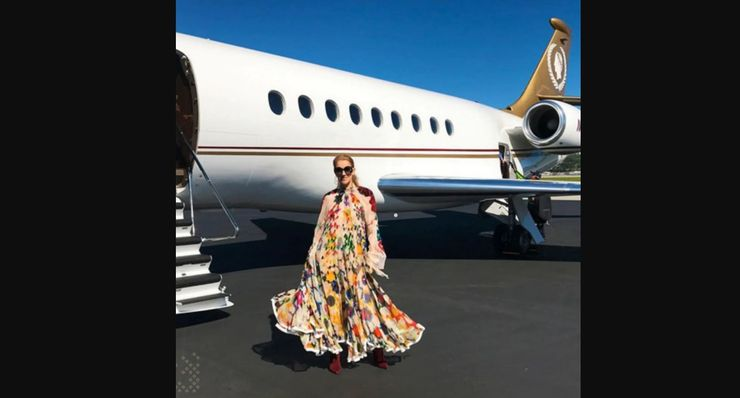 Canadian singer Celine Dion is known for hit tunes such as "The Power of Love," "Because You Love Me," "It's All Coming Back to Me," and "My Heart Will Go On." According to Forbes, Dion has an estimated net worth of $380 million at present. And among her most prized possessions is a Bombardier BD 700 Global Express XRS. According to the Telegraph, it was purchased for a cool $42 million and came outfitted with a full kitchen and several bathrooms.
2. Owns A Private Jet: Tyler Perry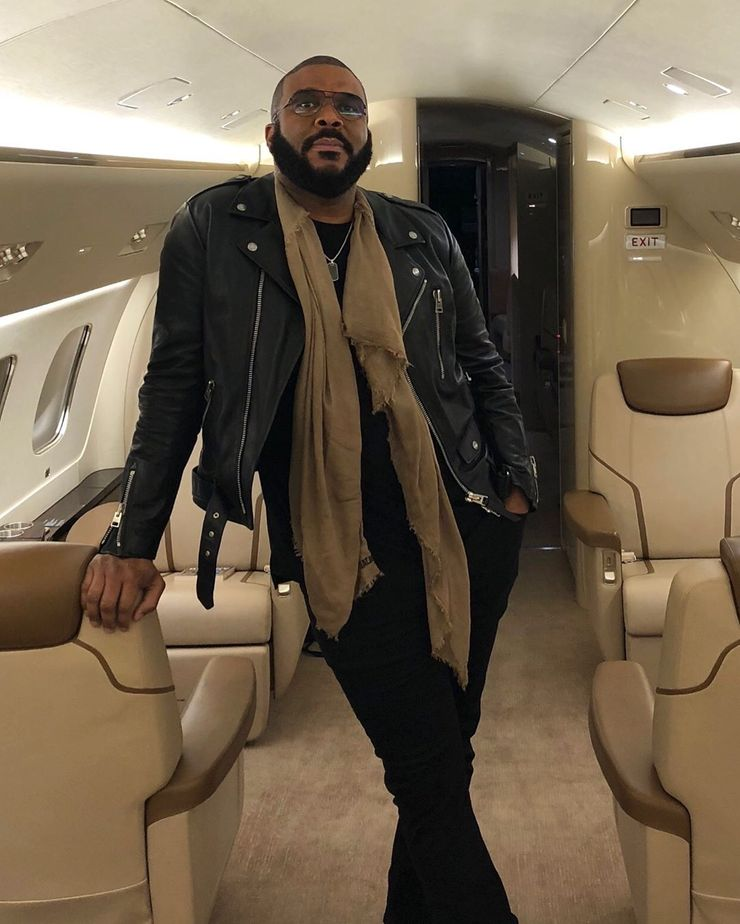 In Hollywood, Tyler Perry enjoys various roles. On the one hand, he is an incredible actor and comedian. Once behind the scenes, however, Perry can also serve as a writer, director, and producer. With all of this combined work, it is no wonder that he now has an estimated net worth of $600 million, according to Wealthy Gorilla. And so, it's no surprise that he has his own jet. And according to The Hill, Perry recently used a private plane to deliver supplies to The Bahamas after the area was left devastated due to Hurricane Dorian.
1. Owns A Private Jet: Angelina Jolie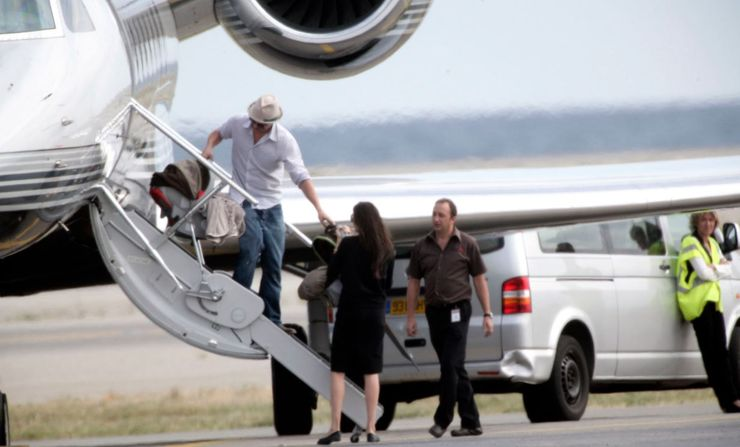 Just like Harrison Ford and John Travolta, actress, director, and goodwill ambassador Angelina Jolie also enjoys flying her own planes. According to Beam Aviation, among Jolie's planes is a Cirrus SR22-G2 that is recognized as "one of the world's fastest single-engine aircrafts." Costing an estimated $334,700, this plane can easily fly up to 300 miles per hour, which is perfect for short trips that Jolie may want to take with some of her kids.