Finance
5 Celebrities That Are Totally in Bitcoin
More precisely, he invested in BitPay, the Bitcoin platform that offers payment processing services to entrepreneurs that run Bitcoin-friendly companies.
In one of his interviews, he said that the biggest advantage of Bitcoin is a decentralized technology. He believes that decentralized technology doesn't have limits. Besides that, he also believes that Bitcoin can improve the security of the world. We will see if he was right soon.
3. Nas
You maybe thought that Nas is only an American rapper and hip-hop artist. We believe that music is his passion, but he also proved to be a successful BTC investor. Believe it or not, he invested 25 million dollars together with his manager Aymen Anthony Saleh in Coinbase. Coinbase is one of the leading US crypto exchanges in the world. You can conclude that this investment was smart.
Anyway, that's not the only thing that this amazing hip-hop artist has done. He backed up around 500 startups, a Silicon Valley incubator for businesses that are doing business with this cryptocurrency. Besides that, he invested in 40 startup ventures. If you check his interview, you will see that he doesn't plan to stop. He wants to be involved in the cryptocurrency world in the future as well. More precisely, he said many times that Bitcoin is the future.
4. Mike Tyson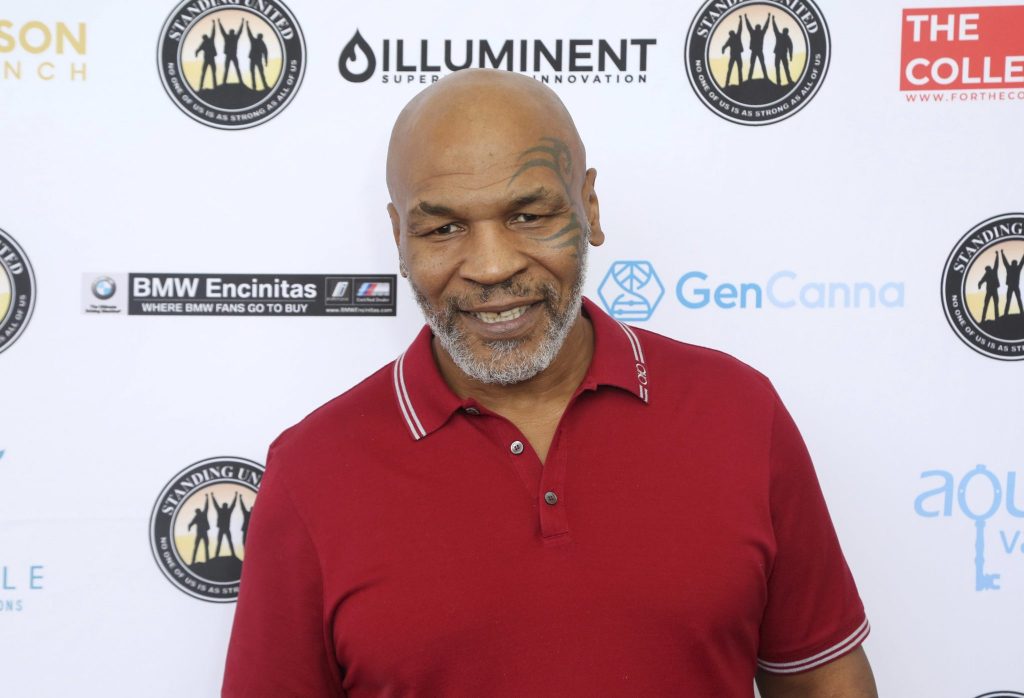 Mike Tyson is known as a brave and crazy heavyweight champion. However, he is also one of those celebrities that admire Bitcoin. More precisely, he was primarily involved in the marketing development of his so-called "The Mike Tyson Bitcoin ATM". This ATM guarantees that users can exchange their coins in less than 20 seconds. The first place where these ATMs were installed was LINQ Hotel & Casino located in Las Vegas.
Still, if you thought that this brave champion stopped there, then you are wrong. After some time, he became a partner with Bitcoin Direct. Their common goal was to develop a Bitcoin digital wallet that mobile users can use. Bitcoin Direct's mobile app allows users to buy, sell, and store BTC on Gildera's exchange platform. The logo of this company is going to be inspired by Mike Tyson's face tattoo.
5. Floyd Mayweather Jr.
Did you know that Floyd Mayweather is currently the richest and most paid athlete in the world? Fortunately, he picked to spend a part of that money on Bitcoin investments. Still, he did not get involved in the cryptocurrency world recently. He is someone who is there for a long time.
Of course, he was firstly included in the promotion of several different Initial Coin Offerings. For instance, some of them are Hubii Network, Stox, Centra, and many others.
Still, after collaboration with these brands, he got inspired to try out his investing skills. Logically, he started to invest in BTC. However, his story does not have a happy end because of some issues that he had. He had a problem with regulatory agencies in the US. More precisely, he had an issue with the US Securities and Exchange Commission. Believe it or not, he had to repay 300 thousand dollars and pay a fine with interest of $300 thousand.
On of the celebrities who are totally in bitcoin is a famous Italian singer-songwriter Lorenzo Jovanotti. More about his investments, you can read at jovanottibitcoin.com.
Why are we telling you this story?
Our intention is not to convince you that investing money in BTC will bring you a fortune 100%. You need to explore the legal requirements before becoming a "citizen" of Cryptocurrency World. Our recommendation is to learn from Floyd Mayweather's mistakes.
Conclusion
As you can see, celebrities from different fields have become BTC fans. Why you do not the same? We could expand our list with DJ Khaled, Mark Cuban, Winklevoss Twins (Tyler and Cameroon), etc. They also invested some huge amounts of money in Bitcoin. Some of them even became billionaires. For example, the first celebrities that reached billion dollars thanks to BTC are Winklevoss Twins.
Anyway, everyone who made success was exploring this subject for a long period. That's what we suggest you do before making the first investments. Go to bitcoinscircuit and find out more about Bitcoin. You will find many useful things there.